Our FriendShip
About the project
The graphic novel "Our Friend/Ship" tells the story of Ody, a space refugee in search of a life of freedom. When Ody's spaceship malfunctions, the intergalactic rescue team rushes to help. On their journey across the universe to find a new home planet, Ody and the other refugees suffer many disappointments, but Ody and his friends learn to trust, find new hope, and follow their brave, big hearts.
Ody's story tries to bring the sensitive topic of refugeeism closer to children with the help of an analogy. The sea becomes outer space and the sea rescue ship becomes the space rescue ship. With Ody, we want to create moments of identification for young refugees and give them hope on their journey. At the same time, the story helps other readers to empathize with the traumatic experiences of people on the run. Ody has the potential to inspire an entire universe.
Services
Editorial design
Illustration
Awards
Young Ones ADC 2022 Merit
2x ADC Talent Award 2022 Bronze
CCA Student of the Year 2022 Bronze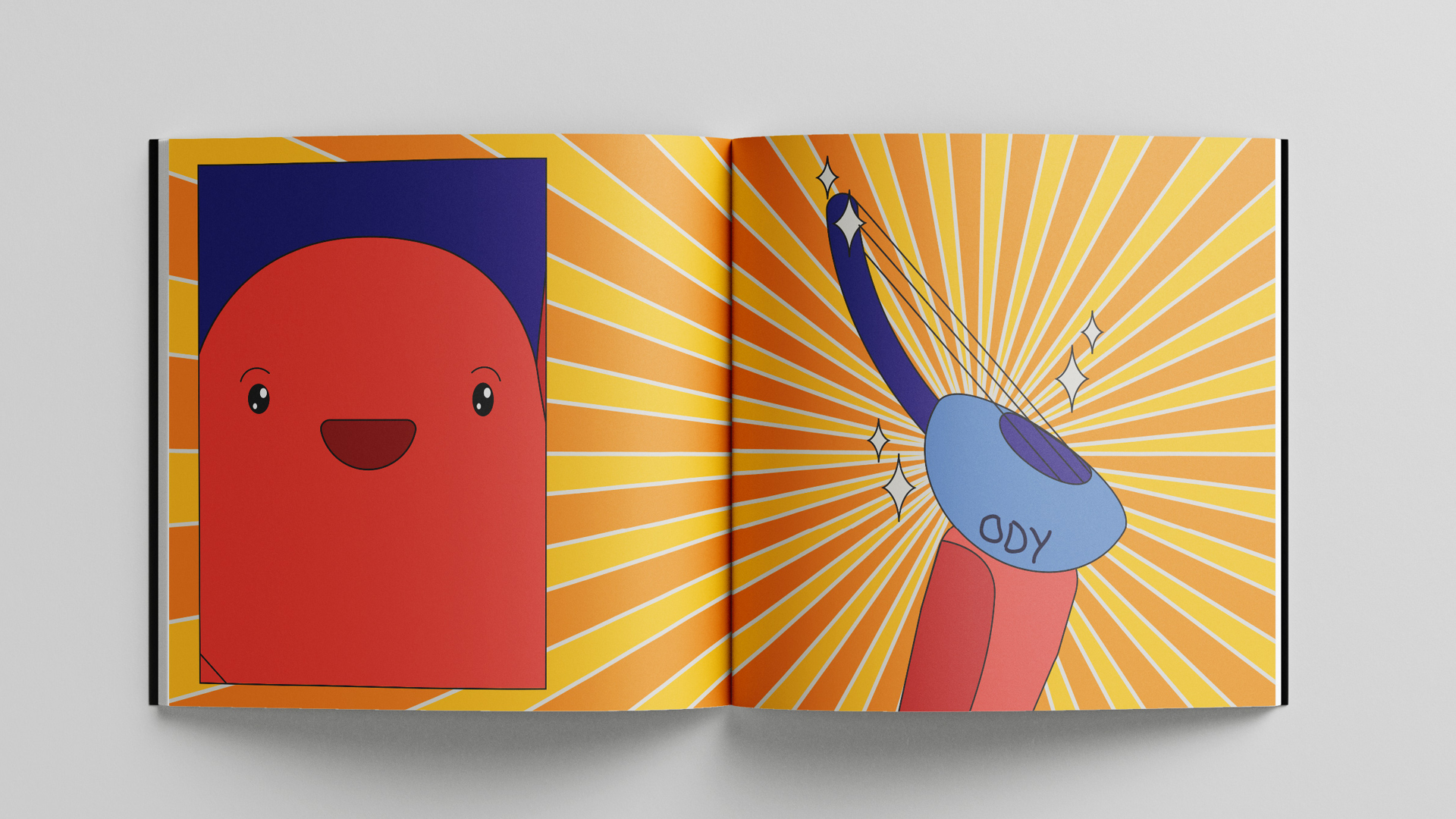 Rundgang UdK
The book was created in the course Social Design // Migration by Gosia Warrink and was exhibited with other projects from the course at the Berlin University of the Arts.


Team

Julia Kressirer
Lukas Pattermann
Johanna Wicht
Julia Wohlgemuth